I've been blogging quite a bit about my struggles with gamification in my classroom, but that is only half of our TLLP project. The other part is using game-based learning to deliver curriculum.
GBL is a fun way to up the engagement factor in a classroom, but is that enough to justify its use? At the beginning of this journey, I might have said yes because having the opportunity to play games was motivating for my students. If they were learning while playing, then all the better. It's kind of like sneaking in the learning while they're distracted by gaming.
Now that we've been using GBL in the classroom for 6 months and I've immersed myself in research for even longer, I no longer think engagement is enough to justify gaming in the classroom. The "fun factor" is short-lived as the novelty of iPads and apps wears off and I feel like sometimes we don't get the biggest bang for our pedagogical buck with the games we have chosen. I still see the value of game-based learning, but I'm seeing that the way we've been applying it just isn't enough.
We've been creating TLCPs and then trying to fit games into them. That's been tough. Ontario curriculum is often different from its US counterpart, and many educational games are based on US content. And sometimes–many times–we can't find games that explicitly teach Ontario curriculum.  So this time around, we found the game first and then planned our TLCP around it. Instead of the game teaching curriculum, we are using the game to explore curriculum. Simple, minute difference with big results.
I see educational games like this:
1. rote learning games–These games use repetition of skills to improve fluency. They might be for math or for learning the alphabet. If you took the educational piece out of it, there wouldn't be much left. 
2. deeper games –These games are stand-alones; that is, without the educational aspect of it, it would still be a great game. Users need to think critically, problem-solve and make decisions that will affect the outcome.  The game can apply to different pieces of the curriculum.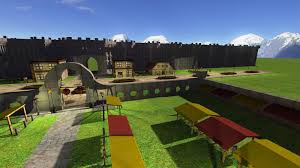 Early in this project, we used all #1 apps. Now we are making a shift to #2. And it feels right. I still see a place for some #1 games (math fact fluency, practicing writing the alphabet for those with fine motor issues, Daily 5 Word Work), but for deep learning, #2 games are the way to go!
Adele